World Soybean Research Conference, 18-23 June 2023
The World Soybean Research Conference (WSRC11) will take place in Vienna, Austria, on 18 – 23 June 2023. 
The program is constantly evolving. You can find the most updated version here: Program | Vienna 2023 (wsrc11vienna.com)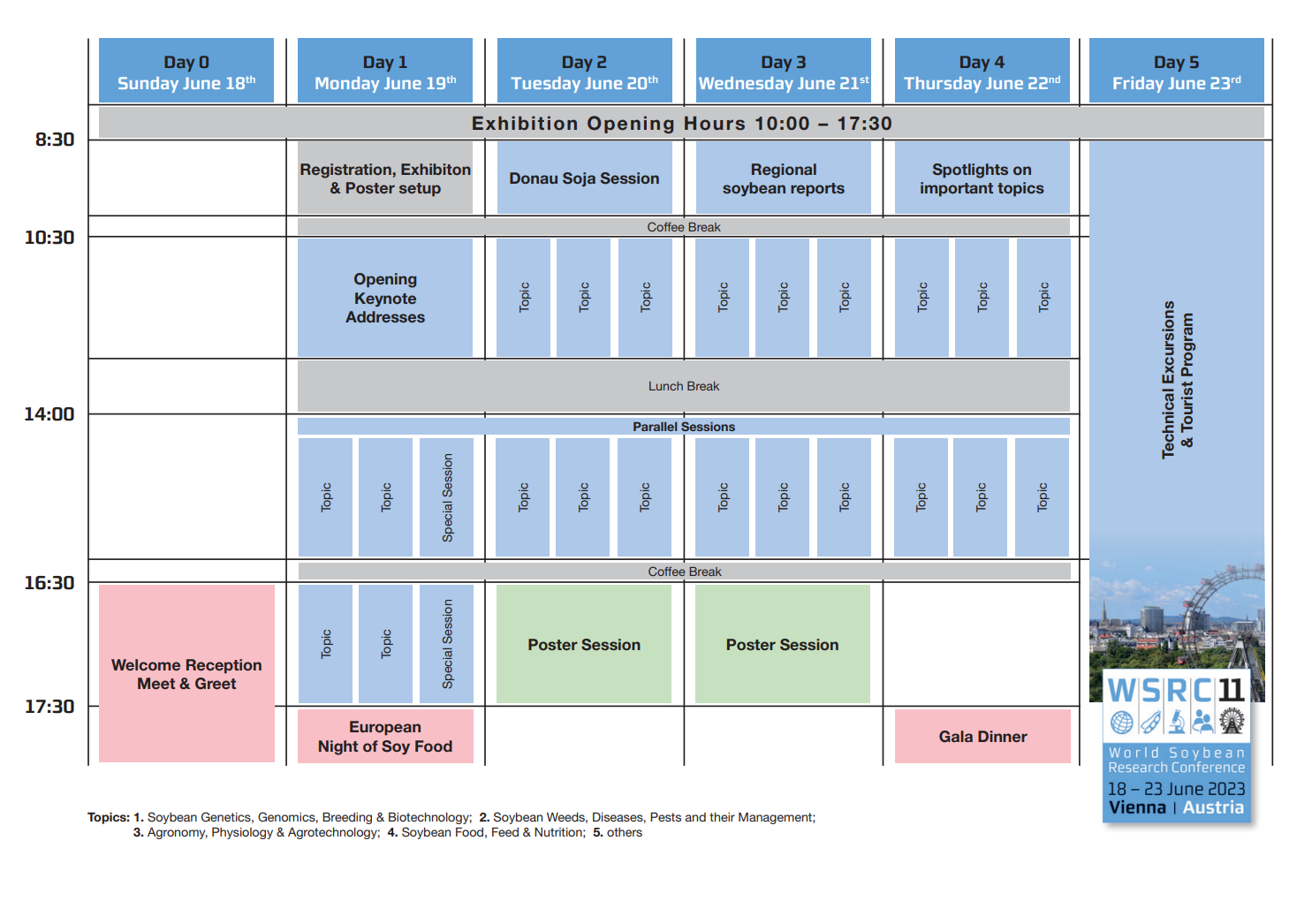 SESSION OVERVIEW
Plenary sessions
Monday: Opening keynote addresses
Tuesday: Donau Soja session
Wednesday: Regional soybean reports
Thursday:  Spotlights on policy, societal impacts, sustainable development, and organic farming
Workshops
Soybean for Africa
Introduction to SoyBase (soybase.org), the Soybean Breeder's Toolbox
Science For Success: a model program for applied research and extension outputs
Get involved
Present your work and submit your abstract for an oral or poster presentation
Don't miss the conference and register now.
Discover the attractive packages to showcase your company and become a sponsor 
Registration
Registration Start: 10 October 2022
Early Bird Deadline: 31 March 2023
Abstract Submission
Abstract Submission Start: 1 September 2022
Abstract Submission End: 10 January 2023
Author Notification: 15 February 2023