DAFA online workshop (in German): Double legume acreage by 2030!
On March 29 and 30, 2022, the online workshop of the Deutsche Agrarforschungsallianz (DAFA) will take place: Double legume acreage by 2030!
The two-day workshop will address questions such as:
Which "new" legume species can be used in mixed cropping?
Which utilisation possibilities, especially for human nutrition, can be further developed?
What research is needed for development and implementation along the value chain?
DAFA warmly invites you to this free workshop.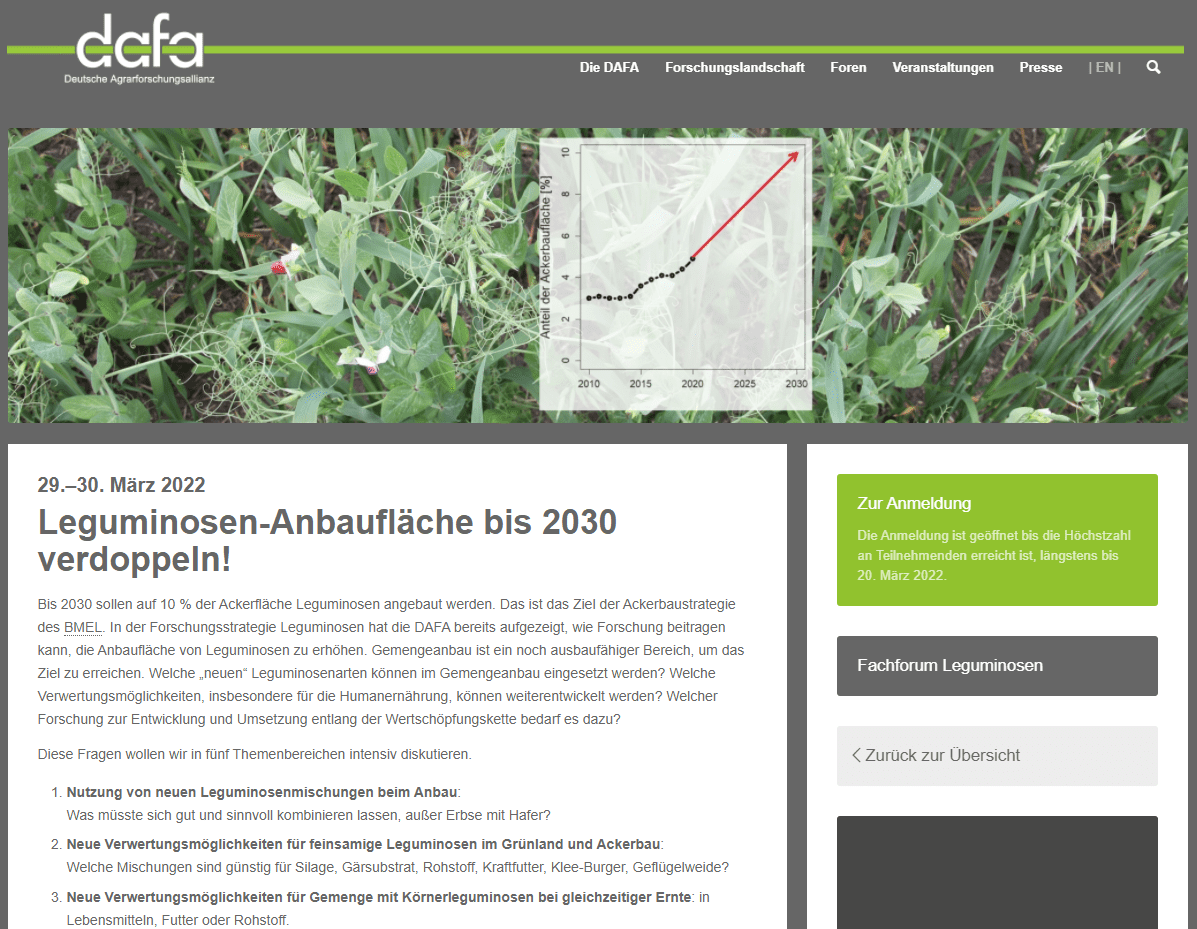 Legumes are to be grown on 10% of arable land by 2030. This is the goal of the BMEL's arable farming strategy. In the legume research strategy, DAFA has already shown how research can contribute to increasing the cultivation area of legumes. Mixed cropping is an area that can still be expanded to achieve the goal.
The above issues are discussed in five topics:
Use of new legume mixtures in cultivation
New utilisation possibilities for fine-seeded legumes in grassland and arable farming
New utilisation possibilities for mixtures with grain legumes with combined harvesting
Utilisation possibilities for agroforestry/permaculture with legumes
Utilisation possibilities for "new" legumes and legume parts
After the event, the steering group of the Fachforum Leguminosen and thematic working groups will elaborate the results to complement the Forschungsstrategie Leguminosen, which is still ongoing.