Symposium: Soy in the Anthropocene
Registration is open for the hybrid (on site and online) conference on 3 November 2021, organised by the Commission for Interdisciplinary Ecological Studies (KIOES) at the Austrian Academy of Sciences (OeAW).
The conference discusses how soy emerged from a regional food crop to a global cash crop in the 150-years era of globalisation. An interdisciplinary and international group of scholars addresses the topic from a holistic perspective, including socio-economic (commodity chains, labor relations, business strategies etc.), socio-political (stte policies, international relations, civic movements, etc.), and socio-natural dimensions (plant breeding, farm technology, deforestation, etc.). Against the backdrop of developments in the past, soy's ambivalent role in transitions to a more sustainable future will be discussed.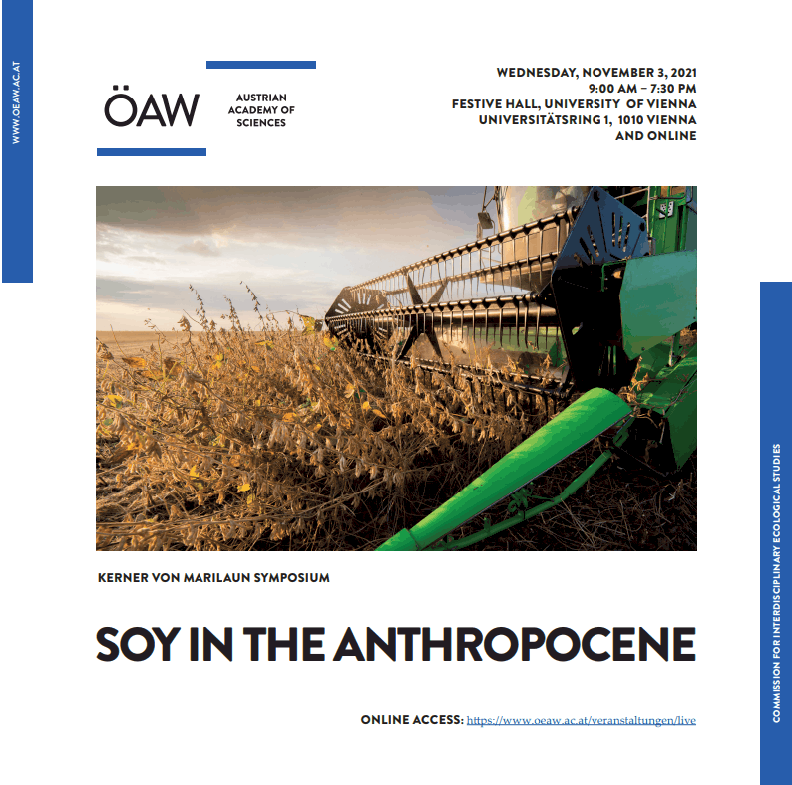 Contact
Viktor Bruckman 
Commission for Interdisciplinary Ecological Studies (KIOES)
Austrian Academy of Sciences (OeAW)